LTE Grills
(Same Quality & Performance of the Blaze Traditional)
Blaze 4 – Burner LTE Gas Grill
4 commercial quality 304 cast stainless steel burners
Heavy 9mm triangular stainless steel cooking rods maximize durability and produce distinguished sear marks
Push and turn flame-thrower primary ignition system delivers a fast start every time
Flash tube ignition and crossovers provide an alternate ignition option
Removable warming rack
Heat zone separators divide the cooking surface into individual temperature zones
Flame stabilizing grids minimize flare-ups while adding a grilled flavor
Full-width drip tray for quick clean up
Illuminated control knobs for evening gatherings creates a sophisticated appearance
Interior lights help navigate the grill surface even at night
Double-lined grill hood protects outer layer from head discoloration and maintains more heat
Blaze Grills offers an impressive Lifetime Warranty
BTU infrared rear rotisserie burner
Total BTUs of cooking power
Square inches of cooking space
Blaze 5 – Burner Traditional Gas Grill
5 commercial quality 304 cast stainless steel burners
Heavy 9mm triangular stainless steel cooking rods maximize durability and produce distinguished sear marks
Push and turn flame-thrower primary ignition system delivers a fast start every time
Flash tube ignition and crossovers provide an alternate ignition option
Removable warming rack
Heat zone separators divide the cooking surface into individual temperature zones
Flame stabilizing grids minimize flare-ups while adding a grilled flavor
Full-width drip tray for quick clean up
Illuminated control knobs for evening gatherings creates a sophisticated appearance
Interior lights help navigate the grill surface even at night
Double-lined grill hood protects outer layer from head discoloration and maintains more heat
Blaze Grills offers an impressive Lifetime Warranty
BTU infrared rear rotisserie burner
Total BTUs of cooking power
Square inches of cooking space
Traditional Grill Standard Features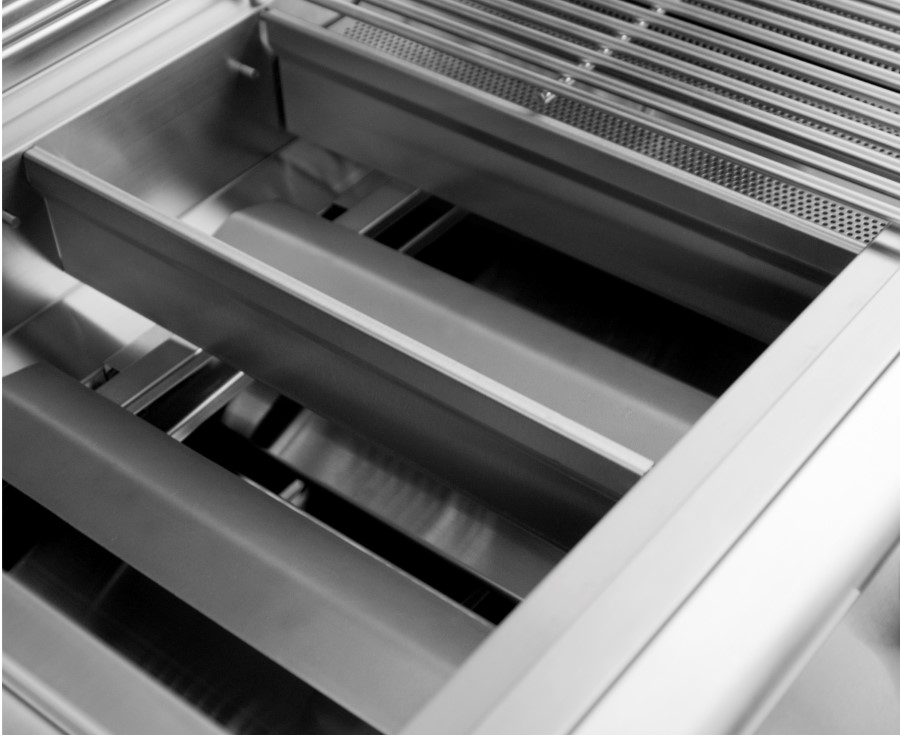 Removeable Heat Zone Separators
Heat zone separators help seclude a cooking area to maintain varying temperature zones.
Heavy-Duty 9mm Triabgular Cooking Rods
9mm triangular cooking rods maximize your searing capabilities.
Push and Turn Flame Thrower Primary Ignition with Backup Flash Tube
Simply push in the control knobs and ignite each burner individually.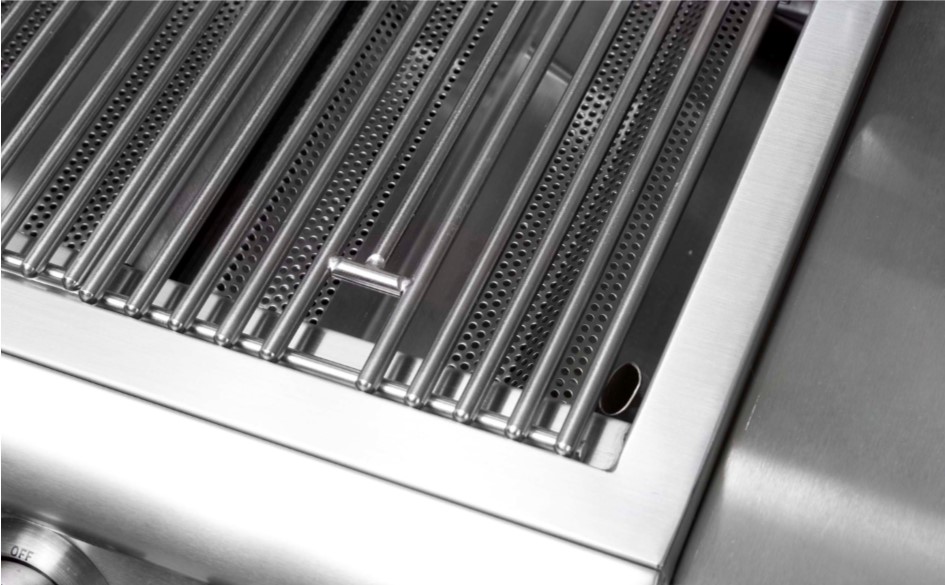 Perforated Flame Stabilizing Grids
Designed to minimize flare-ups, the perforated flame stabilizing grides also serve as excellent protection for the burners below.
304 Stainless Steel Components & Double Lined Hood
Heavy-duty stainless steel components allow your grill to last a lifetime.
Commercial Grade Cast Stainless Steel Burners
Each burner delivers an impressive 14,000 BTUs of cooking power.
SRLs (Sexy Red Lights)
Red LED activity lights illuminate and accent the control knobs.
Internal Halogen Lighting System
This dual internal lighting system allows for grilling into the night.
Mail
stonelinesales1@gmail.com
Address
134 Madison Ave Howard, PA 16841